World-renowned habitat system for explosive atmospheres with proven track record.
SAFEHOUSE WELDING HABITAT
Our local, multi-disciplined technicians are trained to the highest standards.
NON-DESTRUCTIVE TESTING
ESPRAT is renowned for providing safe, high quality and highly efficient equipment for Rental.
EX EQUIPMENT RENTAL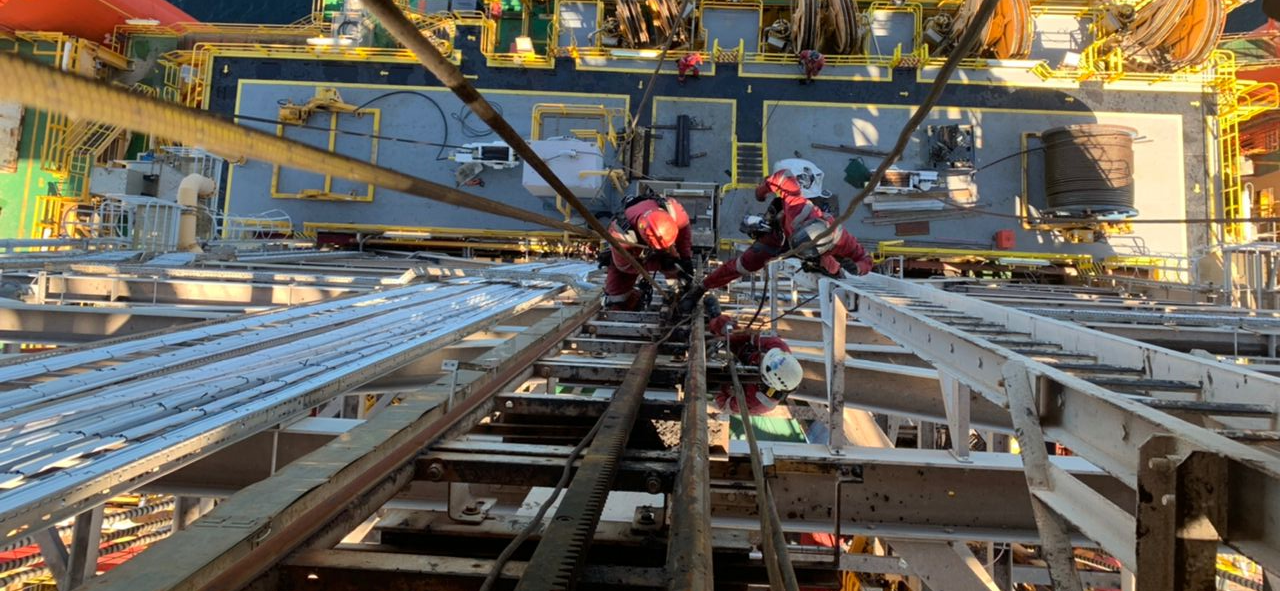 Highly competent Rope Access Technicians for multi-disciplinary jobs.
ROPE ACCESS TECHNICIANS
ESPRAT gives the highest priority to Health, Safety and Environmental.
HEALTH, SAFETY AND ENVIRONMENT
ESPRAT is a specialised service provider for the oil, gas and petrochemical industries. We specialised in providing a range of engineered solutions, products and resources in the fields of facility maintenance, repairs and construction utilising cutting edge technologies.
Established in 2000, ESPRAT has become renowned for providing safe, high quality and highly efficient services to its clients. Our work experience has been gained in some of the most remote and hostile locations around the globe and we specialised in making the impossible possible. This strategy eliminates the problems encountered when working in unfamiliar territory and our clients benefit from the knowledge, expertise and track record associated with such experience. A multi-disciplined approach to maintenance allows us to adapt to all manner of projects, regardless of their simplicity or complexity.
ESPRAT is Malaysia's sole exclusive agent of Safehouse, the global leader pressurized habitats for hot work control. Safehouse Habitats has a proven track record of more than 10 million safe production hours, helped our clients reduce shutdown days and unlocked $500 Million in cost savings globally.
With operational bases throughout Malaysia and also a wide network of international partners to support jobs globally, ESPRAT is well positioned to provide the best service for all your explosive environment needs.